Articles
Is Your Company Expanding? It's Time You Became a Strategic Leader
If you are at the front of a growing company, but you still spend most of your time solving day to day matters, you may be leading your company astray without even knowing it. Discover how to become the strategist your organization needs in 6 steps.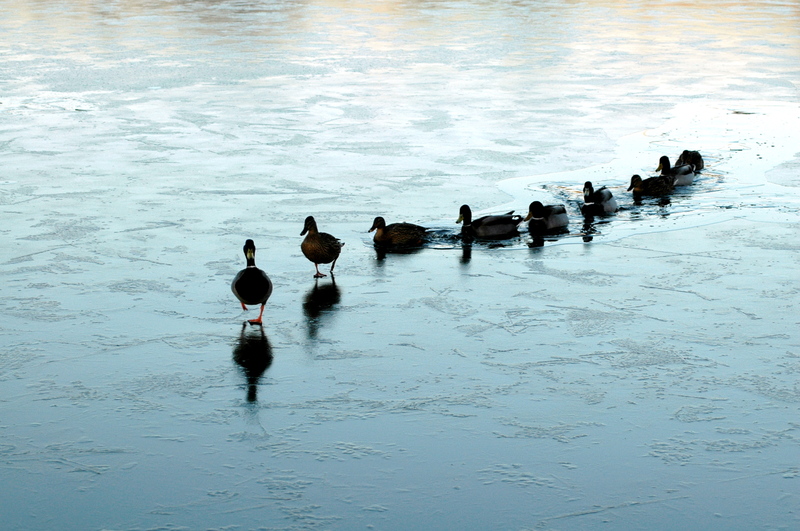 Many leaders avoid adopting a strategic mindset because it sounds a lot more intangible and elusive than the operational, day-to-day issues they are used to dealing with. Operational issues always seem easier to identify and have a tendency of sounding more urgent. Some leaders even fear that, by drawing away from the company's core activities, their employees will think less of them and blame them for neglecting their responsibilities. Others simply feel more comfortable continuing to focus on the activities that helped them build the company in the first place.
However, by focusing all their attention on short-term issues, these leaders could not only be overlooking valuable growth opportunities, but also missing early telltale signs that their company may be headed in the wrong direction.
How to become a strategist?
So, what can these leaders do to become the strategists their company now needs? They can start by embracing these six principles:
1. Think ahead
It is easy to lose focus of the big picture as most of us lack a medium and long term vision on a day-to-day basis. Thinking ahead in order to be prepared in case of any eventuality means understanding and clarifying the company's long term objectives. A leader should also continuously analyze the environment for new information, expanding the search beyond the current boundaries of the company's industry. Lastly, a strong-knit network of lasting relationships may also help have a clearer vision of what lies ahead.
2. Be critical
A leader should evaluate and question everything, to make sure he or she isn't falling prey to underlying paradigms that could cost the company its competitive advantage. In order to think strategically, a leader must focus on finding the root causes to the problems that the company is or may be facing in the future. He or she must also concentrate on challenging the company's prevailing beliefs and mindsets, including his or her own, as well as pointing out any irregularity or predisposition identified in the organization's decision-making process.
3. Analyze
When faced with uncertainty, many leaders may rush to concoct a solution before considering the situation correctly. In order to be strategic, leaders should evaluate information from various sources before pronouncing themselves for a viewpoint. Doing so requires viewing the information from a global standpoint to recognize patterns and encouraging team members to do the same. They must also put their hypotheses regarding the issue to the test simultaneously.
4. Decide
To avoid falling prey to "analysis paralysis" a strategic leader must develop decision-making processes and then abide by them, so as to ensure the team arrives at an adequate position to make a decision. Doing so requires finding a balance between how readily available the information is, as well as its quality and quantity, and when necessary, taking a solid standpoint based on the information at hand.
5. Find Consensus
Getting everybody to buy-in to the proposed course of action may be a challenging task. Strategic leaders should focus on engaging key stakeholders to help bridge the gap between diverging points of view. They should seek to understand other people's underlying motives for accepting or refusing, and face tough issues that could undermine the decision's output.
6. Improve
Strategic leaders must strive to continuously learn and improve by encouraging honest feedback. They must start by setting the example and both give and accept feedback as part of an enriching mechanism that allows the company to quickly adapt, should its course be off-track. Leaders must also emphasize endeavors that provide a deeper insight and lead to better future decision making.
Become the strategist your company needs
The transformation into a strategic decision-maker may sometimes seem overwhelming. At TRISSA we can help you become the leader your company needs to reach its potential and outshine its competitors.
We work with visionary executives looking to excel in their industries and that wish to coordinate their efforts with their strategy in order to achieve greater results. We therefore offer a comprehensive approach to consulting services, education and technology to help our clients move from idea to action.
So go ahead, browse our webpage and get to know us better: www.trissa.com.mx/en. Or send us an e-mail; our consultants would be delighted to answer any questions you may have: info@trissa.com.mx
Author: Trissa Strategy Consulting
Source: Shoemaker, Paul J. H. "6 Habits of True Strategic Thinkers." Inc.com. March 20, 2012. http://www.inc.com/paul-schoemaker/6-Habits-of-Strategic-Thinkers.html.