Articles
Balanced Scorecard Success Story | University of California, San Diego
Learn how UCSD, the first University to adopt the Balanced Scorecard, implemented this methodology 20 years ago and why it is still as essential to its success today, as it was back then.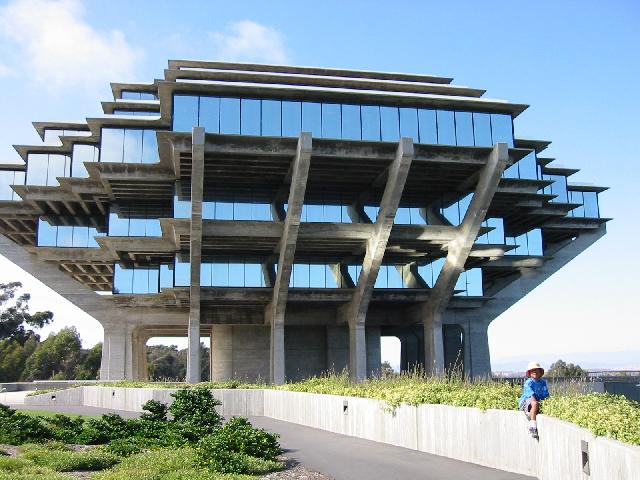 Two decades ago, UCSD's Business Affairs division was facing hard times: it was forced to increase productivity while cutting down costs due to a growing student body and state budget reductions. While they decided to implement an array of process reengineering programs, they quickly saw that they needed a consistent way of focusing and guiding the 35 administrative departments' efforts to effectively upkeep academic excellence. Then, in 1993, Vice Chancellor Steven Relyea proposed the Balanced Scorecard (BSC) as a way of successfully implementing and executing the strategy throughout the organization.
Keeping the university's mission in mind, Relyea and his team developed their scorecard based on the four traditional perspectives (Financial, Customers, Internal Business Processes, and Learning and Growth). They also set nine strategic objectives, among which were: sustaining academic support services, reducing processing time, improving student and faculty support, enhancing communication with customers and adopting a series of standard technology protocols and tools to offer a better service.
The BSC was then cascaded to hierarchically to all departments. Relyea spent two years championing the BSC adoption by using his staff meetings as an opportunity to raise awareness of the methodology and of its benefits. Also, every member of the division received training on the BSC's fundamentals and on how to best improve teamwork and processes.
BSC results are reviewed periodically and strategic meetings among senior management take place once a year. During these meetings, directors asses the gap between the division's actual and targeted performance. Afterwards, each department's managers and staff review and analyze the metrics to devise the projects and initiatives needed to get the department to the desired performance level.
In the case of the Learning and Growth perspective, Business Affairs decided to survey their students and faculty on the quality of the business services offered on campus. During the first year, they used their findings to set performance baselines and define areas of opportunity. Since then, they have held the survey each year, allowing them to accurately identify trends and prioritize strategic projects as needed.
Creative Solutions and New Synergies
Nowadays, UCSD is proof that routinely and effectively measuring performance causes it to improve. Not only has it helped all department work towards a common goal, the BSC has also encouraged creative thinking. For example, the housing department found that by streamlining their carpet purchasing supply chain, they could save up to $300,000 annually, thus allowing the university to reduce their student housing fee.
Similarly, the increased communication among departments has allowed for synergies to be created between them, not only saving money but improving the quality of the services rendered to students and faculty alike.
In addition, the BSC implementation and the improvements it has generated within the University, earned UCSD the 1999 USA Today Quality Cup.
"The Balanced Scorecard process provides UCSD with a road map for where it should focus its energies, priorities, and resources in addressing its administrative services," says Vice Chancellor Reylea.
It is therefore clear that, in this economy, having the correct Balanced Scorecard for your organization is one of the most important elements to correctly execute your strategy and achieve sustainable long-term growth.
At TRISSA we can help you all the way
Studies show that 85% of executives spend less than one hour per month discussing strategy. ¿How much are you investing in yours?
We use a comprehensive approach to consulting services, education and technology to help our clients move from idea to action. We work with visionary executives looking to excel in their industries and that wish to coordinate their efforts with a strategy in order to achieve greater results.
So go ahead, browse our webpage and get to know us better: www.trissa.com.mx/en
Or send us an e-mail; our consultants would be delighted to answer any questions you may have: info@trissa.com.mx
Author: Trissa Strategy Consulting
Source: The Palladium Group